By the sea or lake
Are you and your loved ones bathing fans or water sports lovers? Does your family like to chill on the beach and splash around in the water together? To swim or surf, kite surf, sail or paddle? At Tendi you can choose from numerous travel destinations that are close to the water - for your Glamping holidays near the beach!
France:
- Camping La Clairière in Les Landes is 12 km from the sea. Multiple beaches and coastal towns nearby!
- Domaine des Messires is situated around a large lake! Ideal for canoeing, fishing and swimming.
- O2 Camping is located 5 km from the sea on the bay of Mont Saint Michel. Many beaches nearby, nice to follow the ebb and flow.
- Camping de Kerleyou is located 1.5 km from the sea at Douarnenez in Brittany. Many beaches and coves in the immediate area.
- Camping du Lac de Bonnefon has its own lake. You can rent fishing rods at the reception.
- Les Lauriers Roses on the Côte d'Azur between Sainte Maxime, Saint Aygulf and Fréjus, 3.5 km from the Mediterranean Sea.
- L'Olivigne, 400 meters from the village of Bize-Minervois and the River Cesse, and 35 km from the Mediterranean Sea.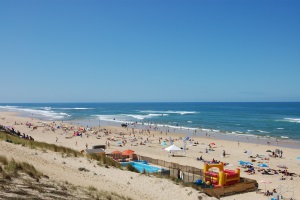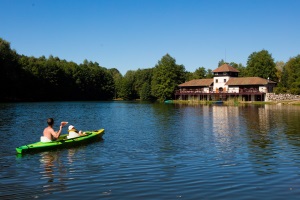 Italy
- Camping Weekend, view from the restaurant on Lake Garda. Enjoy sailing, sailing or surfing on Lake Garda.
- Tenuta Tredici Ulivi in Le Marche is 10 km from the sea. Multiple child-friendly beaches nearby.
- Camping Paradiso in Le Marche. Nearest beaches at 2.5 km.
- Agriturismo Eucaliptus in Tuscany 10 km from the sea.
- Camping Vallicella, 7 km from the Tuscan coast.
- Camping Rosselba Le Palme on Elba near the sea. Various beautiful bays and beaches in the nearby area.
- Tenuta delle Ripalte on Elba, domain with 12 km of private coastline and 8 private beaches.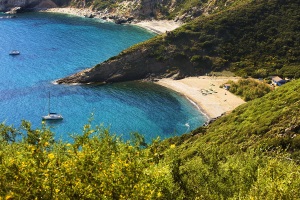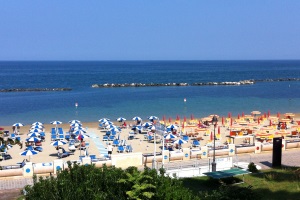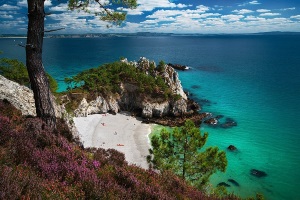 Germany:
- Camping Am Blanksee is located on a small lake with a sandy beach and the possibility to swim and fish, or to discover nature by boat.
- Camping Borken am See is located by a small lake with sunbathing lawn and play equipment. Here you can swim, sail and canoe.

Sweden:
- Storängens Camping is located on the Klarälven river in Värmland. Of course, Värmland with its many rivers and lakes is ideal for swimming, canoeing and to descend the river with rafts.