Informationen for campsite owners
Tendi is camping but different. We have installed fully furnished Glamping Safari Tents and Glamping Lodge Tents at around thirty beautiful, quiet and special campsites and locations in Europe. Tendi has been renting luxury furnished Glamping tents in Europe for more than 10 years. We have 3 types of Glamping tents and the guests enjoy the outdoors, the surroundings and each other during a holiday with Tendi.
The Glamping tents are fully furnished and equipped with luxury box spring beds. The beds are made upon arrival, there is a dining area, children's sleeping area and kitchen unit. There are also Glamping tents with their own bathroom.
Why guest choose a Glamping holiday with Tendi
Luxury camping, many Glamping tents have their own bathroom
Boxspring beds made on arrival
Special locations, from charming camping to agriturismo
The Glamping specialist of the Netherlands for more than 10 years
Member of SGR
We are always looking for new locations. Think of a small campsite, farmhouse with its own grounds, castle, vineyard, etc. Do you have a beautiful location that matches the other Tendi locations and has a swimming pool or lake / river and really has something special to offer? We would like to get in touch!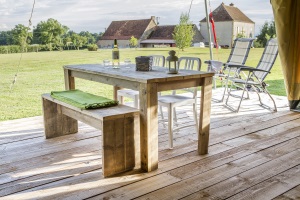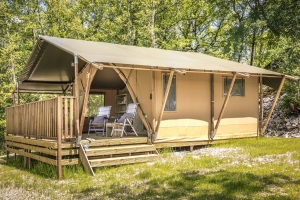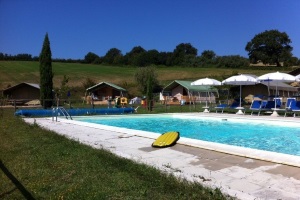 Your advantages when you work with Tendi
The Glamping specialist of the Netherlands for more than 10 years
Long-term cooperation in the form of a multi-year contract
Choose from 3 luxury type Glamping tents that look great on your campsite / location
Fixed rental income
Guests with an above average spending budget (extra income from restaurant / excursions etc.)
Tendi is responsible for promotion and marketing. We are present at various trade fairs every year and are
ctive on social media such as Facebook, Instagram and Pinterest.
Tendi is a member of the SGR. Extra security for Tendi guests and camping!
If your campsite / location fits the Tendi profile, we would like to get in touch with you. You can reach us via This email address is being protected from spambots. You need JavaScript enabled to view it.uk or via telephone number 070-3306622
It's all possible at Tendi. Enjoy!