New locations
For more than 10 years we have been selecting and visiting our locations and campsites themselves. We have searched for places that have something special and offer excellent service. Special places such as situated at a vineyard, at a castle, at a lake or at a farm. The facilities are diverse and differ per location, for example a swimming pool, restaurant, terrace, playground and such. We have safari lodge tents in Germany, Sweden, France and Italy.
We also have a number of new locations for the upcoming season (2020): Camping de L 'Olivigne in the Aude and Camping Le Gallo Romain in the Drôme.
Camping de L'Olivigne: Luxury Tendi Glamping Safari Tents with private bathroom at the L'Olivigne campsite in the Aude, 35 km from the Mediterranean Sea! A quietly located and newly built campsite 400 meters from the village of Bize-Minervois with swimming pool, separate children's section and sun beds with umbrellas. Visit Narbonne, Béziers, the many wine estates or spend a day at the beach at Gruissan Plage or Saint-Pierre-La-Mer.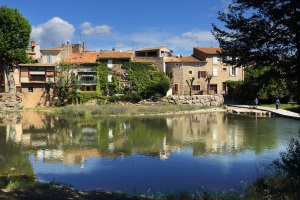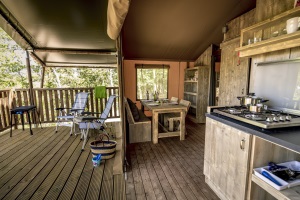 Le Gallo Romain: Beautiful Tendi Glamping Safari Tent with bathroom at Camping Le Gallo Romain in the Drôme. Small campsite along a small river with swimming pool, separate children's pool, sun beds, umbrellas, playground and restaurant with bar and terrace. Visit the weekly markets in Romans-sur-Isère and Pont-en-Royans or take a canoe trip on the Drôme. The various waterfalls in the area are also worth a visit.